Explore New Plan
Introduction to Planfeld
Planfeld Major Functions
Planning Session
Monitoring a Campaign
Explore the New Plan
To explore a generated plan, select the name on the list of existing sessions available on the tool. I.e. If the session plan titled NFCMN Survey is selected, the window below comes up.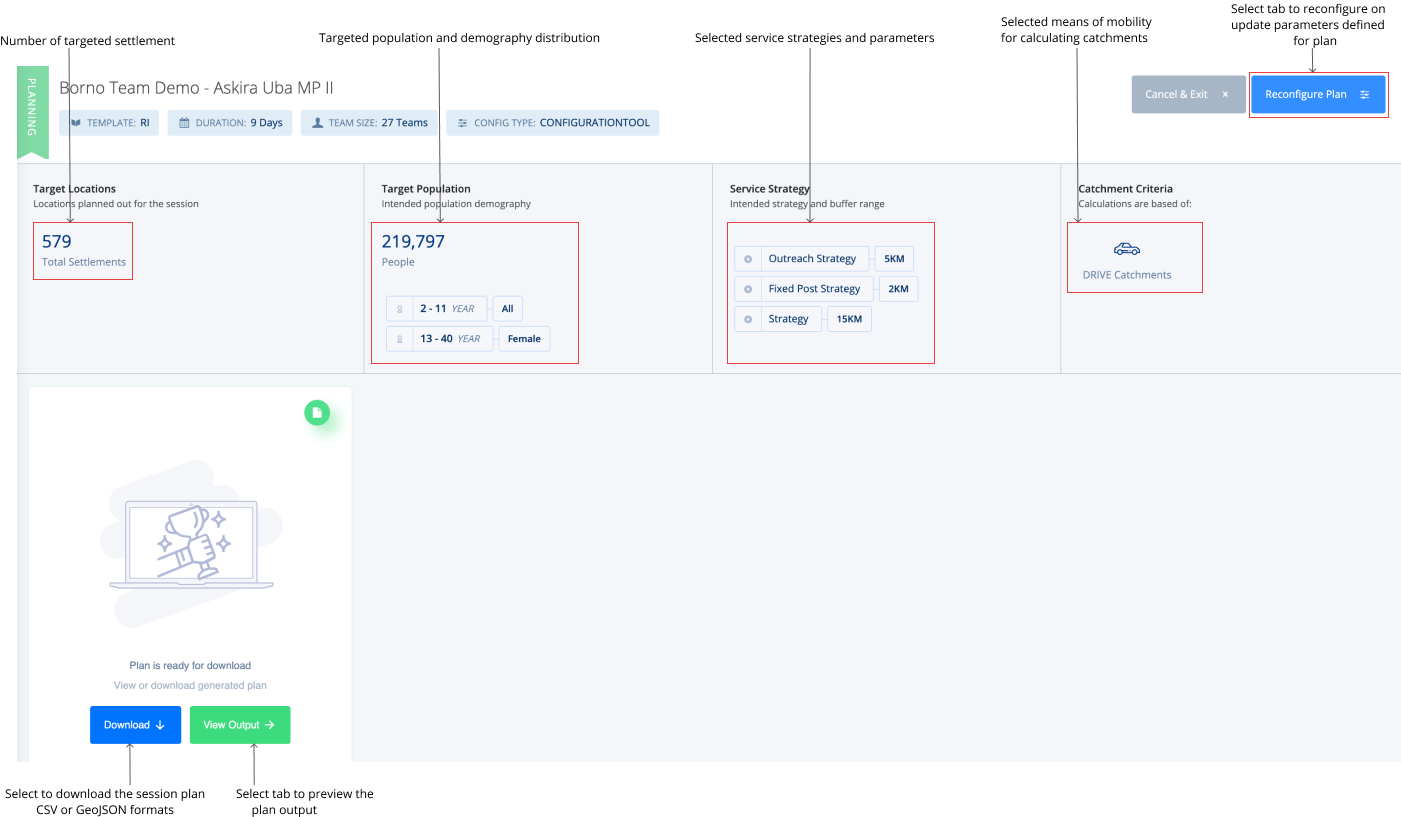 When you select to "View Output", table plan output is displayed by default with settlements grouped by their respective catchments. You can also select to view a list of settlement distributions for this plan. From here, you can either proceed to map view, apply simple or advanced filters, search for catchment, settlement or team, hide/show settlements, download the complete plan or for individual catchments as CSV, GeoJSON or pdf file.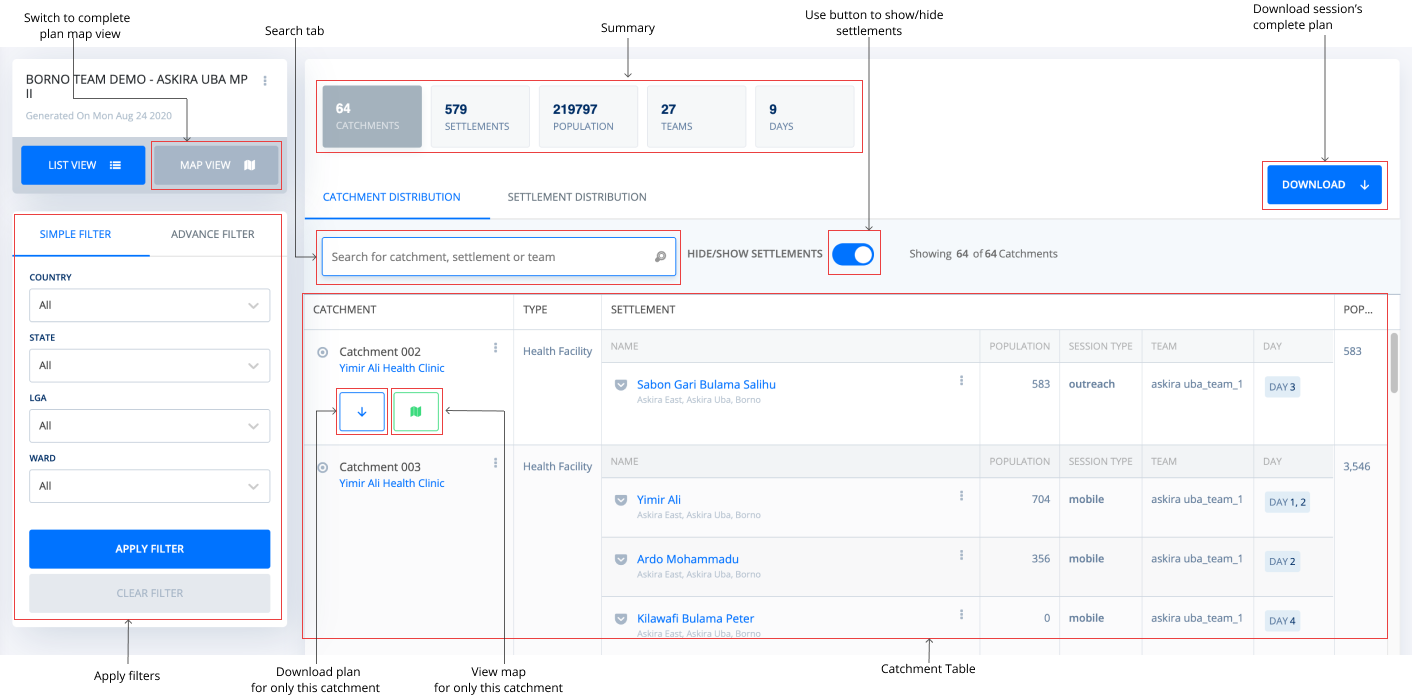 Alternatively, you can explore the plan output as a map.

When you select the "View on Map" tab, the tool will open the view below.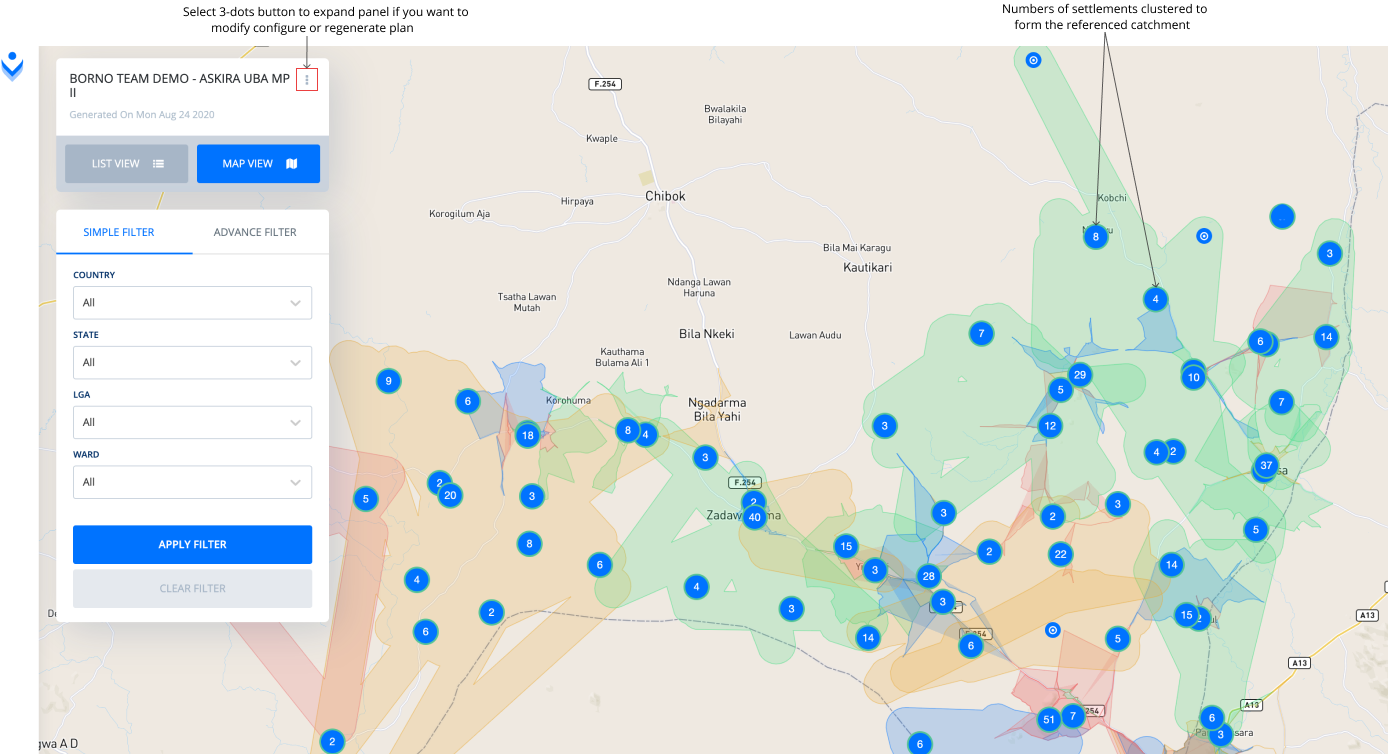 Note: You can change catchments fixed post references to another PoI and or disable a catchment from the plan as deemed necessary. To do this, click on three stacked dots at the front of the title of the catchment you want to change or disable and select "Change Fixed Post" or "Disable Catchment" respectively.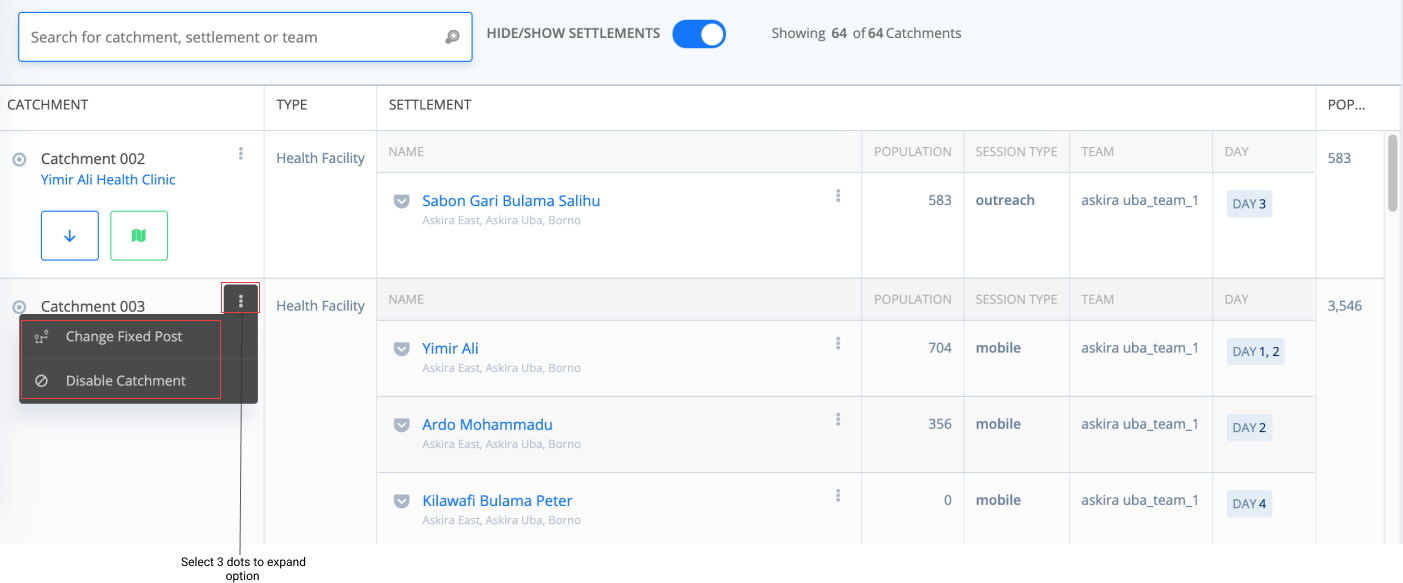 After viewing what the output plan looks like and you are interested in downloading a copy of the plan to your local system, follow the steps below.
Step 1: Click on the "Download" button at the top of your plan or from the output page.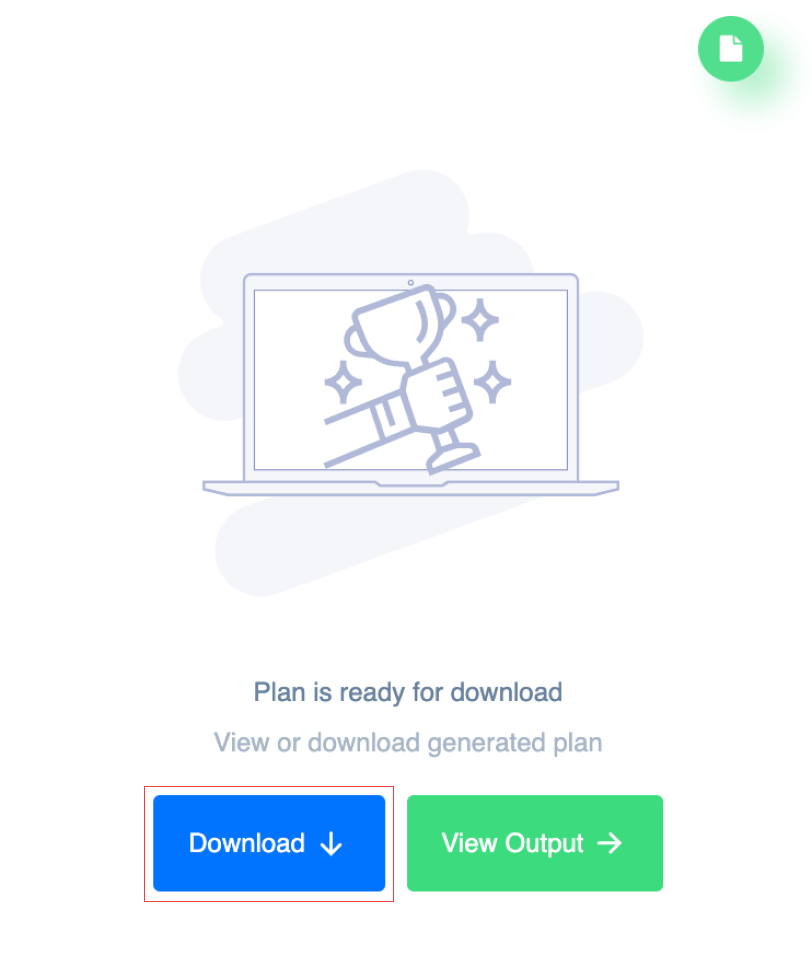 Step 2: Next, select the file format of interest and choose if data should be grouped by wards.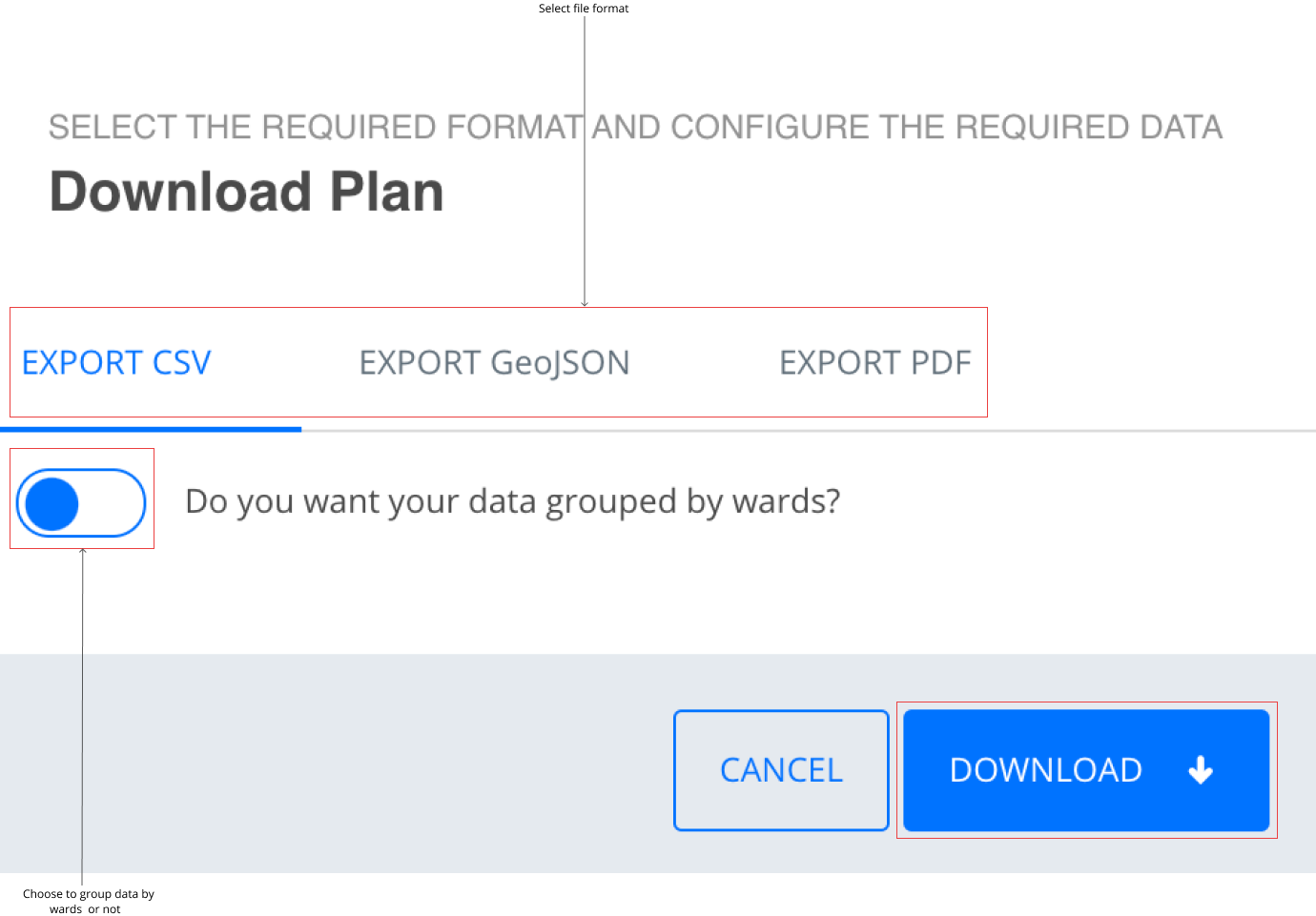 Step 3: Click on "Download" to save a copy of the plan as a CSV or GeoJSON file to your computer.